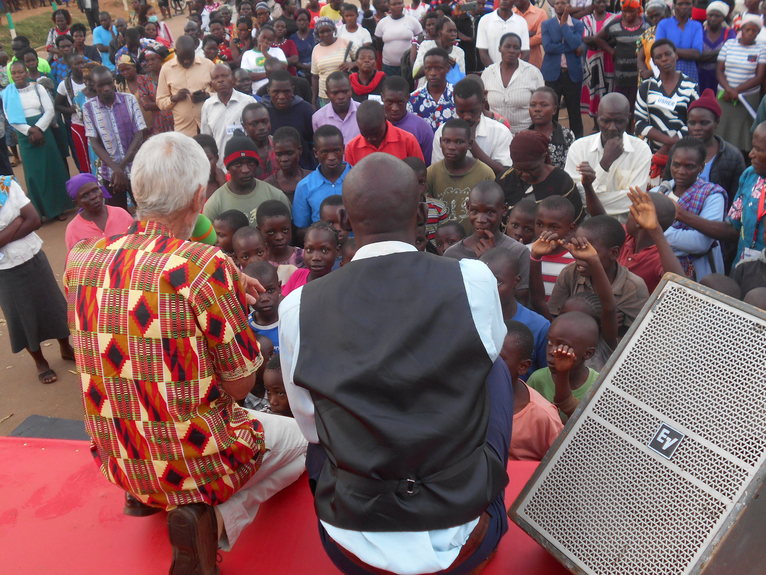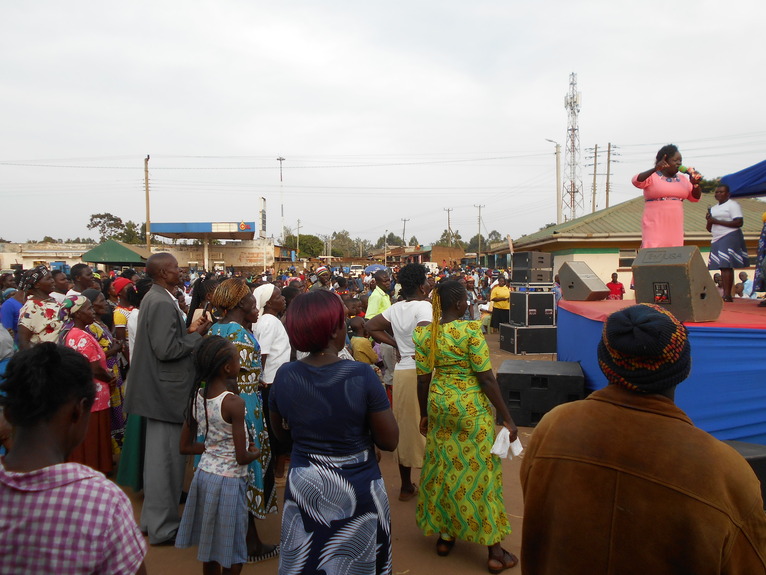 Dear beloved: pics above, altar call at Sabatia, Kenya Crusade; Gospel singer Jane Rose
Luke 15:4 "What man of you, having a hundred sheep, if he loses on of them, does not leave the ninety-nine in the wilderness, and go after the one which is lost until he finds it? v5 And when he finds it, he lays it on his shoulders rejoicing. v6 And when he comes home, he calls together his friends and neighbors, saying to them, "Rejoice with me, for I have found my sheep which was lost!" v7 "I say to you that likewise there will be more joy in heaven over one sinner who repents than over ninety-nine just persons who need no repentance."
Beloved, it is with great joy that we report that many lost sheep have come into the fold at the crusade in Sabatia. We are rejoicing along with the angels in heaven for not only those who have made confessions of faith in Jesus, but also for the many who have come forward for prayers for healing and deliverance. Strongholds of alcoholism and witchcraft are being torn down, along with the stronghold of fear that has gripped many due to the various lockdowns and mandates related to Covid. This is our first crusade in Kenya in over two years, and the people are overjoyed that they can come together and worship and dance to the Lord. The kings of the earth make their stand, but the message of the gospel cannot be quenched; of the increase of His government and peace there will be no end. We invite you to partner with Gather the Outcasts Ministry as we take the soul saving message of hope to the lost sheep of Africa. Your prayers and support make these crusades possible, and there are many here in Kenya and all over Africa that are desperate to be found! May God bless you as you pray!
In Christ, Jim Gather the Outcasts, Box 92, Norton, Ks. 67654 501c3 Paypal@ www.paypal.me/gathertheoutcasts or www.gathertheoutcasts.com Email: pureprairie@hotmail.com www.facebook.com/jimrowh