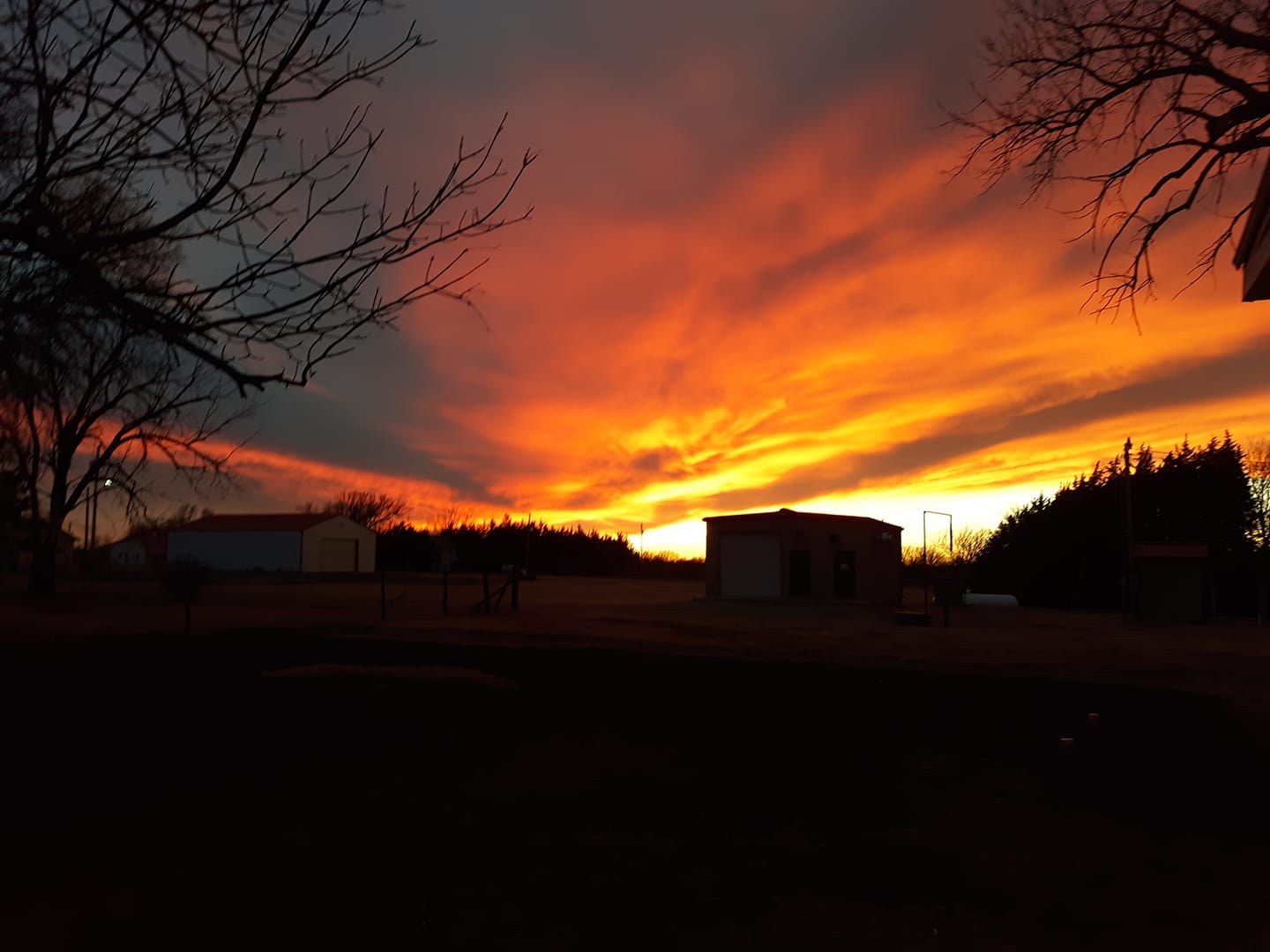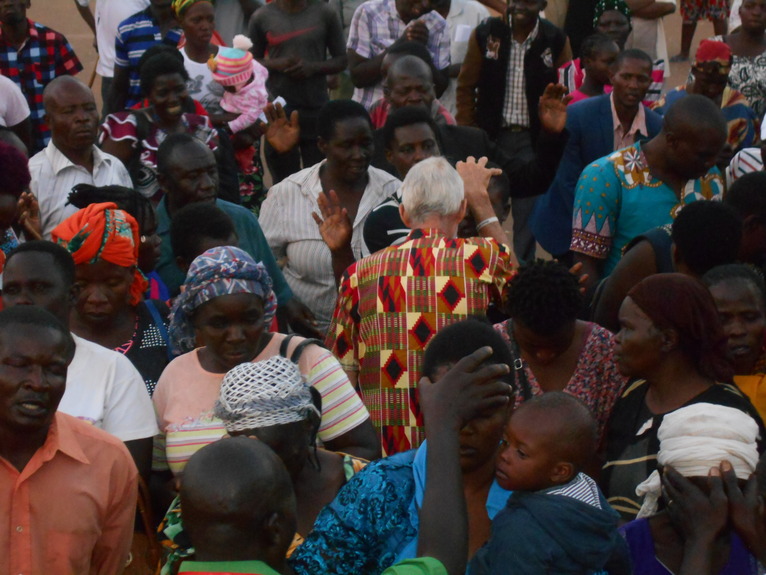 Dear beloved: Pics above, Sunset in Kansas, USA; praying for the sick at Sabatia Crusade
Psalm 97: 1-6 The Lord reigns, let the people rejoice; and let the many coastlands be glad! Clouds and thick darkness are all around Him; righteousness and justice are the foundation of His throne. Fire goes before Him and burns up all the adversaries all around. His lightnings light up all the world; the earth sees and trembles. The mountains melt like wax before the Lord, before the Lord of all the earth. The heavens proclaim His righteousness, and all the peoples see His glory.
Beloved, when the glory of the Lord fills a place, the atmosphere of healing and deliverance takes place. And even greater than that, the fire and conviction of the Holy Spirit opens up a person to receive the good news of the gospel. When the disciples returned to Jesus, rejoicing that the demons were subject to them in His name, He said, "Do not rejoice in this, that the spirits are subject to you, but rejoice that your names are written in heaven." The above picture of the sunset in Kansas was taken over my farm the day following the crusade in Sabatia, Kenya. Maybe the Lord was showering the place with a blessing in my absence. And the whole earth shall be filled with His glory! We invite you to partner with Gather the Outcasts as we take the good news of the gospel to the nations of Africa. We are trusting the Lord for $5,000 for a better car for our pastor Zephania at Living Water Church in Makunda. Pray about your part in helping us. May God bless you as you pray!
In Christ, Jim, Gather the Outcasts, Box 92, Norton, Ks.67654 501c3 Paypal@ www.paypal.me/gathertheoutcasts or www.gathertheoutcasts.com Email: pureprairie@hotmail.com www.facebook.com/jimrowh