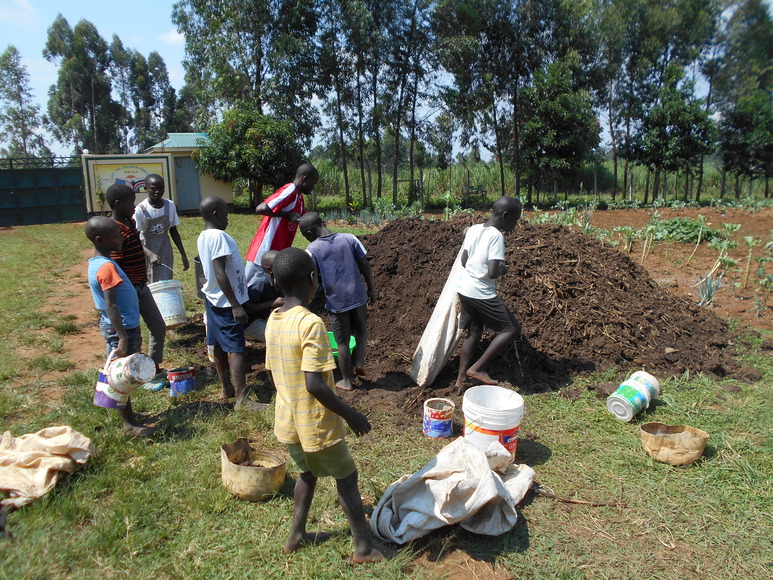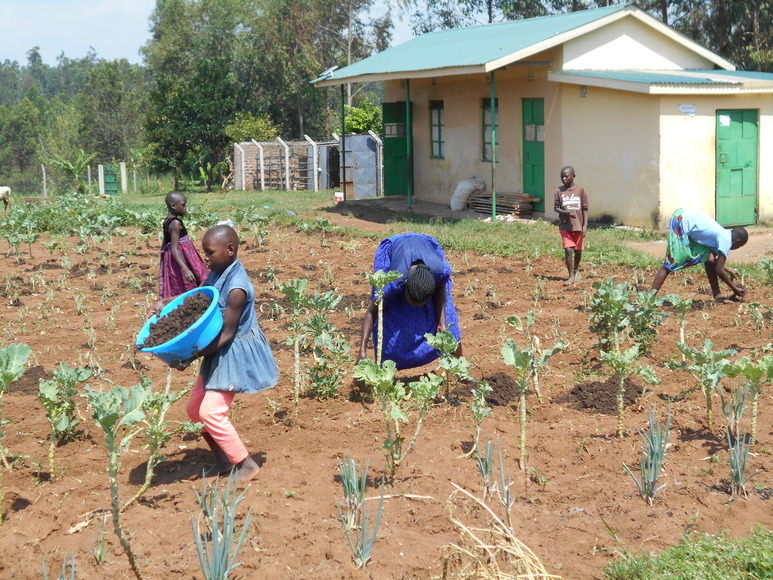 Dear beloved: pics, children spreading compost on the kitchen garden
Romans 1:16 For I am not ashamed of the gospel of Christ, for it is the power of God to salvation for everyone who believes, for the Jew first and also for the Greek. v17 For in it the righteousness of God is revealed from faith to faith; as it is written, "The just shall live by faith." v18 For the wrath of God is revealed from heaven against all ungodliness and unrighteousness of men, who suppress the truth in unrighteousness, v19 because what may be known of God is evident among them, for God has shown it to them.
Beloved, we are striving to develop the children so they are well prepared to take care of themselves in every way. Besides their spiritual walk with the Lord, and their education, we are also teaching them lifeskills that will benefit them. They enjoy working in the kitchen garden and enjoying the fruits of their labor. I have learned that when they are given a simple task, they love to work together to get it done. I believe this is a God given trait and a deep desire of man, to be able to work together to accomplish tasks that benefit their life. Could it be in our modern societies we have trained people away from the joy of work? Things are going well here in Kenya, corona virus is on the way out, fewer and fewer new cases reported each day. The prayers of the saints have been answered. We invite you to partner with Gather the Outcasts ministry as we support the children at Living Water home. We are still looking for monthly supporters for their upkeep. In addition, we have needs for more Bibles, a case is $60. We also need a solar panel at $200, and a couple of bicycles at $100 each. Pray about your part in molding the future of Kenya children!
In Christ, Jim Gather the Outcasts, Inc., Box 92, Norton, Ks. 67654 501c3 Paypal@www.gathertheoutcasts.com or www.jimrowh.blogspot.com Email:pureprairie@hotmail.com www.facebook.com/jimrowh