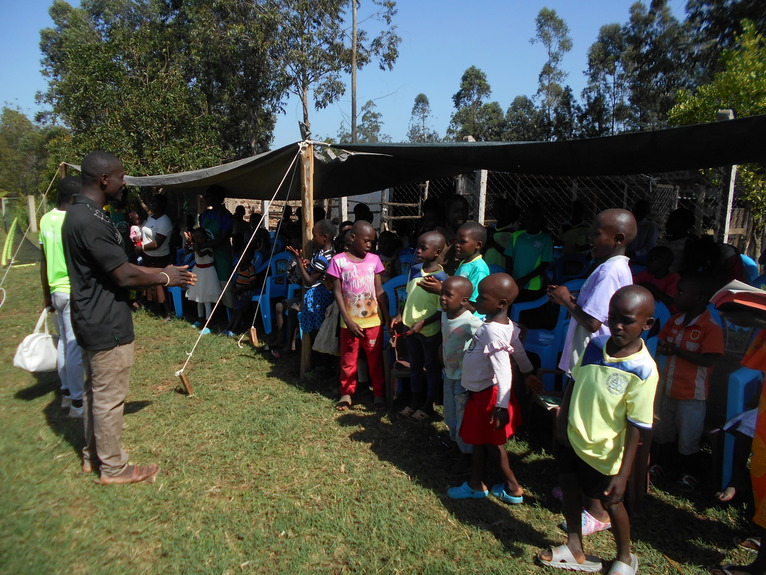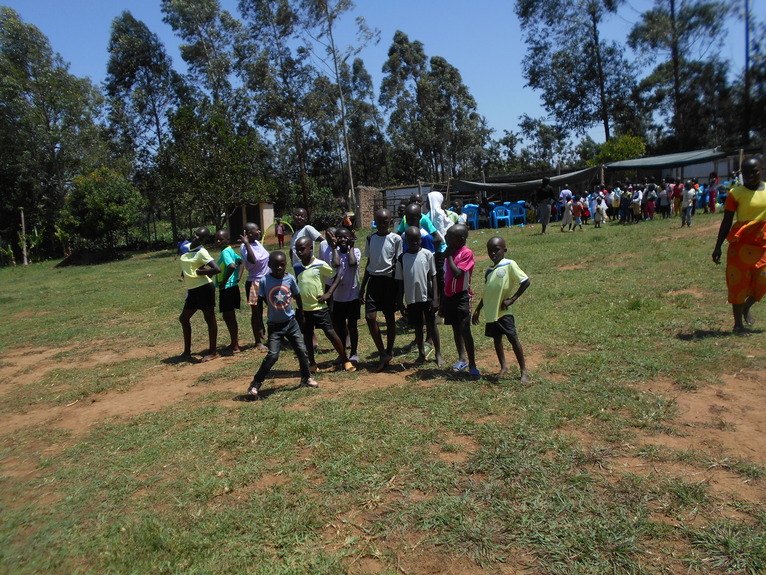 Dear beloved: Pics, Zephania and Bryson speaking to the childen at Fun Day; children playing games
Matthew 18:2 Then Jesus called a little child to Him, set him in the midst of them, and said, v3 " Assuredly, I say to you, unless you are converted and become as little children, you will by no means enter the kingdom of heaven. v4 Therefore, whoever humbles himself as this little child is the greatest in the kingdom of heaven. v5 Whoever receives one little child like this in My name receives Me. v6 But whoever causes one of these little ones who believe in Me to sin, it would be better for him if a millstone were hung around his neck, and he were drowned in the depth of the sea."
Beloved, our children's fun day at Living Water Children's Home is opening up a great opportunity to minister to the children of Makunda village. We have been averaging about 150 children each Saturday. We spend the morning in teaching Bible stories, playing fun games and football, then finish off the morning with a great meal for them to get some nourishment for their bodies. Children have an innate desire to know the things of God. Their spirits have not been polluted by the things of the world, they are much more open to receive teaching about Jesus. Many of these children come from Muslim background, so they will be beacons of light in their home environment. You can help us in this ministry outreach, expenses for food and other necessities totals about $100 for each Saturday. Also we have a need that has arisen in the last week. Our pastor was in a wreck with the new car we had just purchased. We thank God he was not seriously injured, but the car has sustained damage that will cost $2,000 to repair. Pray about your part in helping get the car fixed up and back on the road. Thank you and may God bless you as you pray!
In Christ, Jim Gather the Outcasts, Box 92, Norton, Ks. 67654 501c3 Paypal @ www.paypal.me/gathertheoutcasts or www.gathertheoutcasts.com Email: pureprairie@hotmail.com www.facebook.com/jimrowh