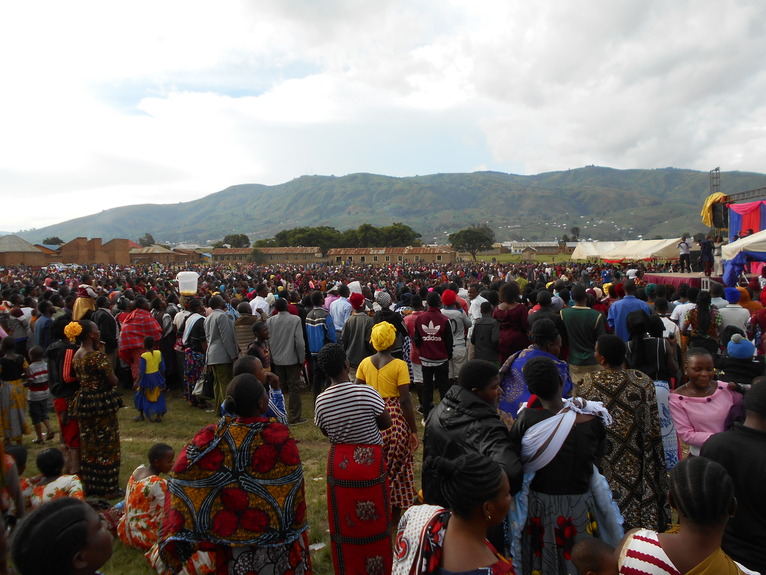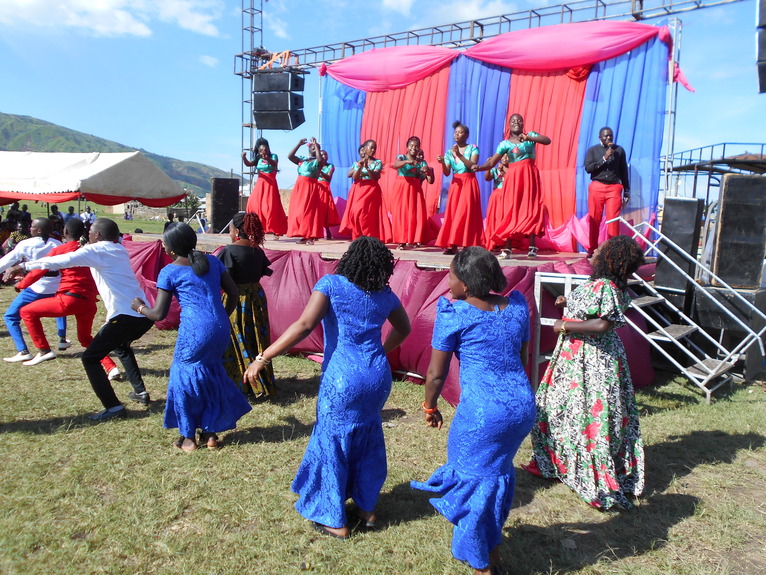 Dear beloved: Pics crowd shot at Uyole, Mbeya TZ; worship choir from one of participating churches
Isaiah 55:10 For as the rain comes down, and snow from heaven, and do not return there but water the earth, And make it bring forth and bud, that it may give seed to the sower and bread to the eater, v11 So shall My word be that goes forth from My mouth; It shall not return to Me void, but it shall accomplish what I please, and it shall prosper in the purpose for which I sent it.
Beloved, the Word of God went forth in Mbeya and brought in a great harvest of souls. Nearly 500 people came forward to make salvation decisions, many young adults and teens. Many more were delivered of witchcraft spirits, for freedom Christ set them free! God's power went forth over the crusade grounds for five days, and worship was over the mountain with Bony Mwaitege and Martha Baraka, along with many more local artists and choirs. It was truly a time of joy and jubilation! Check out my facebook page for more great pictures. We are praying about a summer crusade in Tanzania as the door remains open there for big meetings. Thank you to all who supported and prayed for the Mbeya crusade, it was truly a memorable time. I have a new book on spiritual warfare ready to publish, it is called "The Battle is Raging". I am trusting the Lord for $2,000 to get it published and into your hands, can you pray about your part in helping get it published? May God bless you as you pray!
In Christ, Jim Gather the Outcasts, Inc., Box 92, Norton, Ks. 67654 501c3 Paypal@ www.paypal.me/gathertheoutcasts or www.gathertheoutcasts.com Email: pureprairie@hotmail.com www.facebook.com/jimrowh