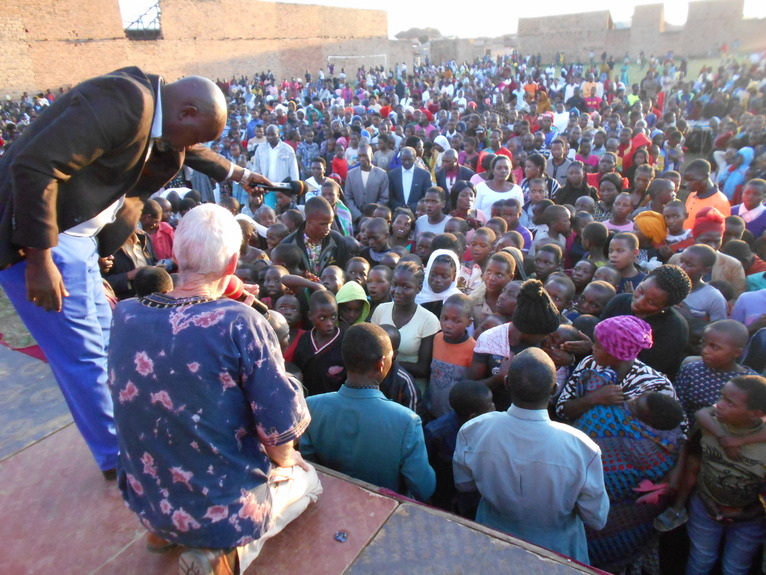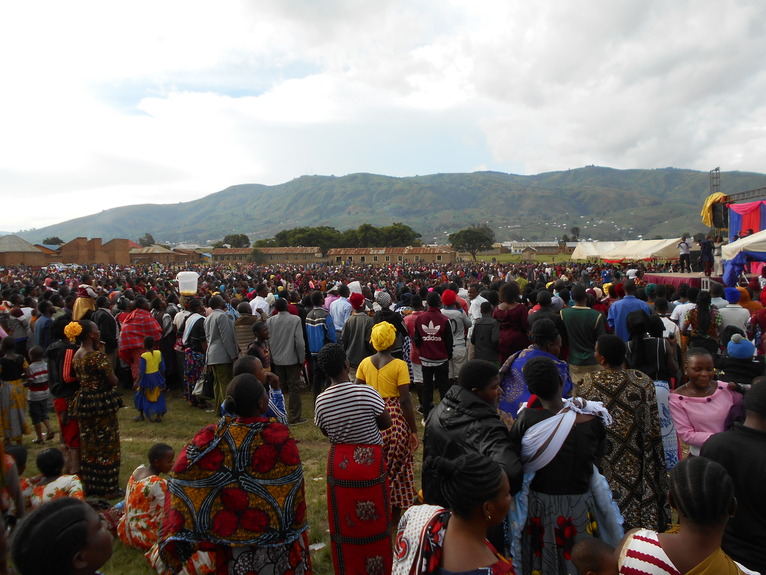 Dear beloved: Pics, altar call day 3, Mbeya, TZ; crowd shot, Mbeya Crusade
Jeremiah 9:23 Thus says the Lord, "Let not the wise man glory in his wisdom, Let not the mighty man glory in his might, Nor let the rich man glory in his riches; v24 But let him who glories glory in this, That he knows Me and understands Me, That I am the Lord, exercising lovingkindness, judgment, and righteousness in the earth. For in these I delight", says the Lord.
Beloved, we wanted very much to stay up on that high mountain at Uyole, Mbeya, but alas, at the end of the crusade we had to come down and get back to the flatland and the trenches. Monday, on the way out of town, it was pouring down the rain that the Lord had held off for the five days of the crusade. It was showers of blessings in the natural that had already been sown in the spirit. I thought of the scripture above as I remenisced about all the singers, pastors, and church choirs that came to sing, praise, and work for the Lord. We had such fun together and no one was taking the glory away from the Lord. The Bible says the "yoke of the Lord is easy, and His burden is light." We definitely felt that in Mbeya. We invite you to partner with Gather the Outcasts Ministry as we take the uplifting, soul saving good news of the gospel to the lost and hurting in Africa. As you send, we are able to go. Thank you so much for your prayers and support. God bless you as you pray!
In Christ, Jim Gather the Outcasts, Inc., Box 92, Norton, Ks. 67654 501c3 Paypal@ www.paypal.me/gathertheoutcasts or www.gathertheoutcasts.com Email: pureprairie@hotmail.com www.facebook.com/jimrowh