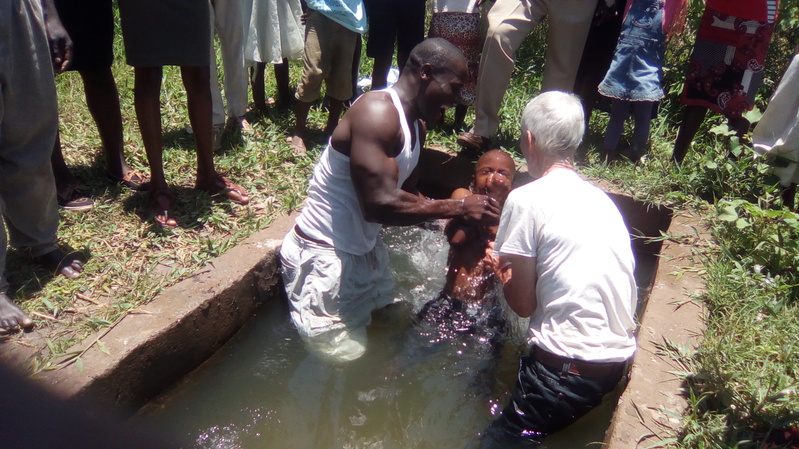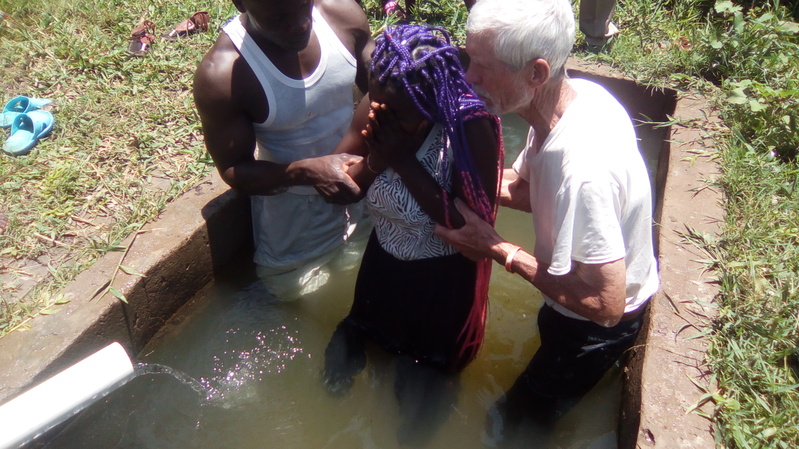 Dear beloved: Pics, baptisms at the Living Water Church, Kenya
Acts 2:41 Then those who gladly received his word were baptized, and that day about three thousand were added to them. v42 And they continued steadfastly in the apostles' doctrine and fellowship, in the breaking of bread and prayers. v43 Then fear came upon every soul, and many wonders and signs were done through the apostles.
Beloved, we are overjoyed at the response of the people in Makunda village, we are seeing many coming to the Lord Jesus. Last week another 13 baptisms, the angels in heaven are rejoicing along with us. The Living Water Church is a fulfillment of a prophecy spoken twenty years ago over the piece of land where the church now sits. God's word does not return to Him void! The video of the Children's Home and Living Water church is now on youtube, clik on this link to see the video, you will enjoy it.
Link to video copy and paste: https://www.youtube.com/watch?v=-Z0COkYr3T4&t=271s
We invite you to partner with Gather the Outcasts as we gather in souls for the kingdom in Kenya and East Africa! May God bless you as you pray.
In Christ, Jim Gather the Outcasts, Inc., Box 92, Norton, Ks. 67654 501c3 Paypal @ www.gathertheoutcasts.com or www.jimrowh.blogspot.com Email: pureprairie@hotmail.com www.facebook.com/jimrowh