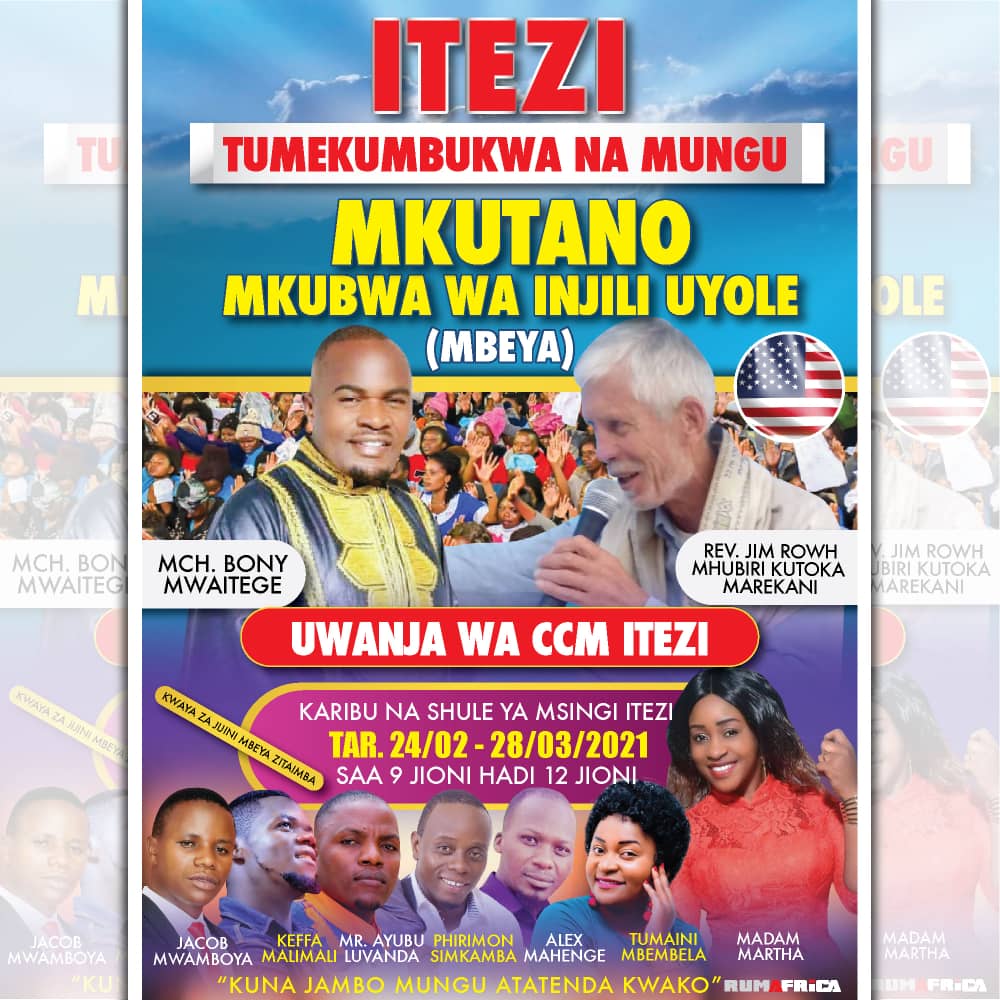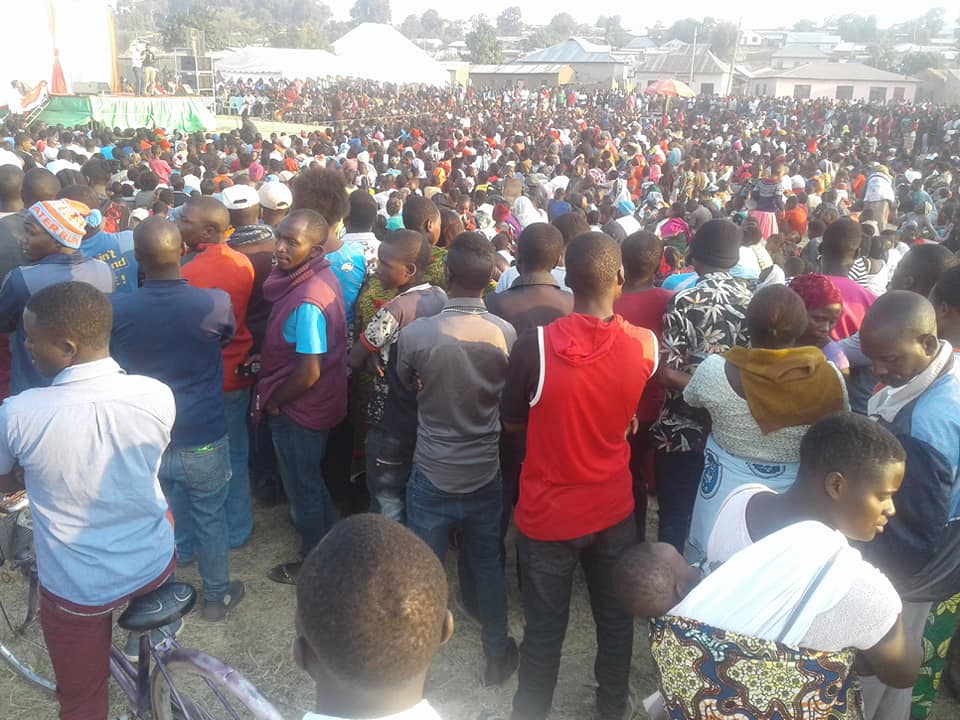 Dear beloved: Pics, Mbeya 2021 Crusade Poster; Mbeya, 2019
Psalm 147 Praise the Lord! For it is good to sing praises to our God; For it is pleasant, and praise is beautiful. v2 The Lord builds up Jerusalem; He gathers together the outcasts of Israel. v3 He heals up the brokenhearted and binds up their wounds. v4 He counts the number of stars; He calls them all by name. v5 Great is the Lord, and mighty in power; His understanding is infinite.
Beloved, at Gather the Outcasts crusades, we believe in giving the Lord the high praise that He is due. A good portion of the budget for each crusade is spent on bringing in the best singers and worship leaders possible.. Praise opens up people's hard hearts so they can receive the good news of the gospel. Africans love to dance and sing, and the messages of the songs also speak to the people in ways that sometimes the preaching can't. The Psalmist says, "Praise is beautiful." Psalm 40:3 says, "He has put a new song in my mouth- Praise to our God; many will see it and fear, and will trust in the Lord". So our praise can cause others to fear the Lord,and desire to come to Him. Thank you for your prayers and support. We could still use some more travel money, as we will be taking Covid test both going out and coming back to Kenya. We invite you to support this great crusade. May God bless you as you pray!
In Christ, Jim Gather the Outcasts, Inc., Box 92, Norton, Ks.67654 501c3 Nonprofit Paypal @ www.paypal.me/gathertheoutcasts or www.gathertheoutcasts.com Email: pureprairie@hotmail.com www.facebook.com/jimrowh