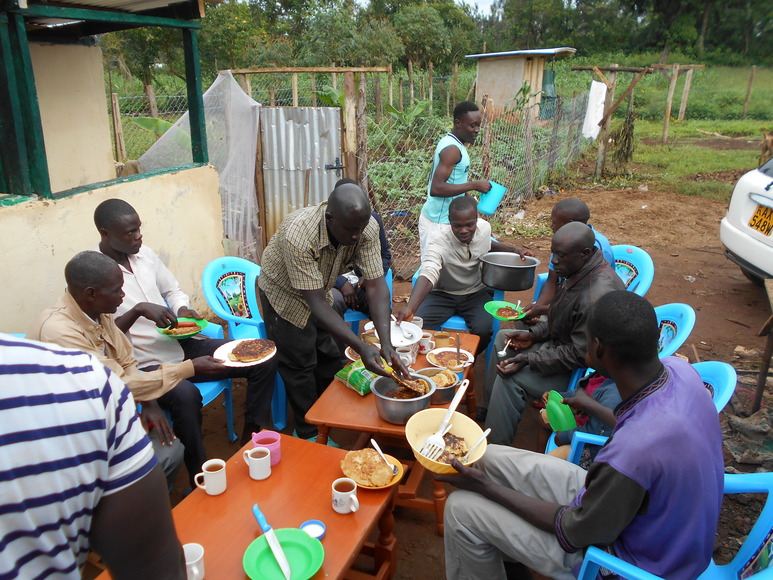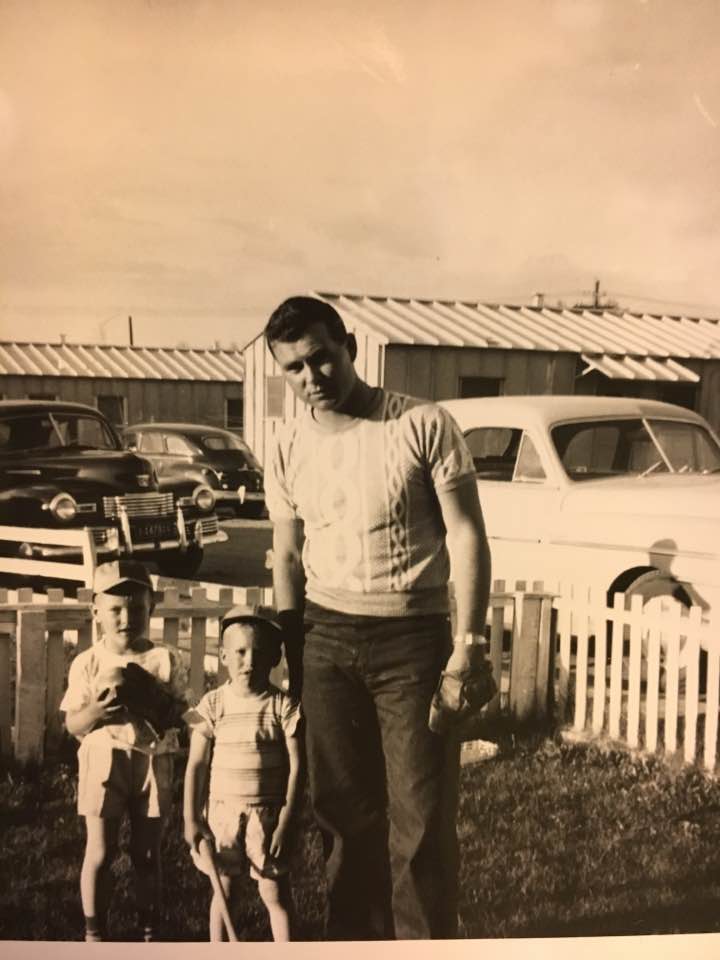 Dear beloved: Pics above, Men's prayer breakfast at Living Water Church; early days, Rowh Family
Malachi 4: 4 Remember the law of Moses, My servant, which I commanded him in Horeb for all Israel, with the statutes and judgments. v5 Behold, I will send you Elijah the prophet before the great and coming day of the Lord, v6 and he will turn the hearts of the fathers to the children, and the hearts of the children to the fathers, lest I come and strike the earth with a curse.
Beloved, the desperate need for families in both Kenya and in America is for good fathers to be raising up their children in the home. Statistics paint a grim picture of the future for boys especially, as rates of drug addiction, poor school performance, incarceration, and other parameters are much higher in fatherless homes. I was very blessed to have a loving, hard working father who cared for me and our family, and he was a great role model of a man of God in my life. I honor him and all fathers out there who are working hard to be the father in their families the Lord desires them to be. At Living Water Church, we are training up men in the church to be disciples of Jesus, and beyond that great leaders of their families. We have men's prayer breakfast twice each month, as well as Encounter training sessions that focus on their role in the family. We invite and appreciate your support and prayers for the church and for the children in the Living Water Children's Home, as they also must overcome the obstacles of having been orphaned or abandoned. We declare they will overcome by the blood of the Lamb and the word of their testimony! May God bless you as you pray!
In Christ, Jim Gather the Outcasts, Box 92, Norton, Ks. 67654 501c3 Paypal@ www.paypal.me/gathertheoutcasts or www.gathertheoutcasts.com Email: pureprairie@hotmail.com www.facebook.com/jimrowh