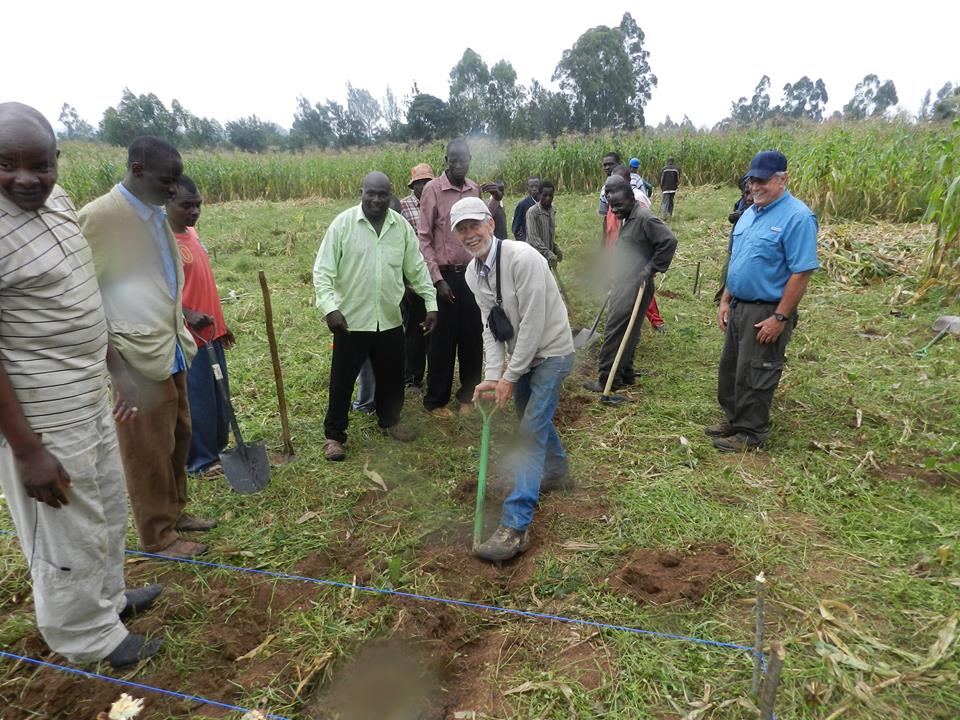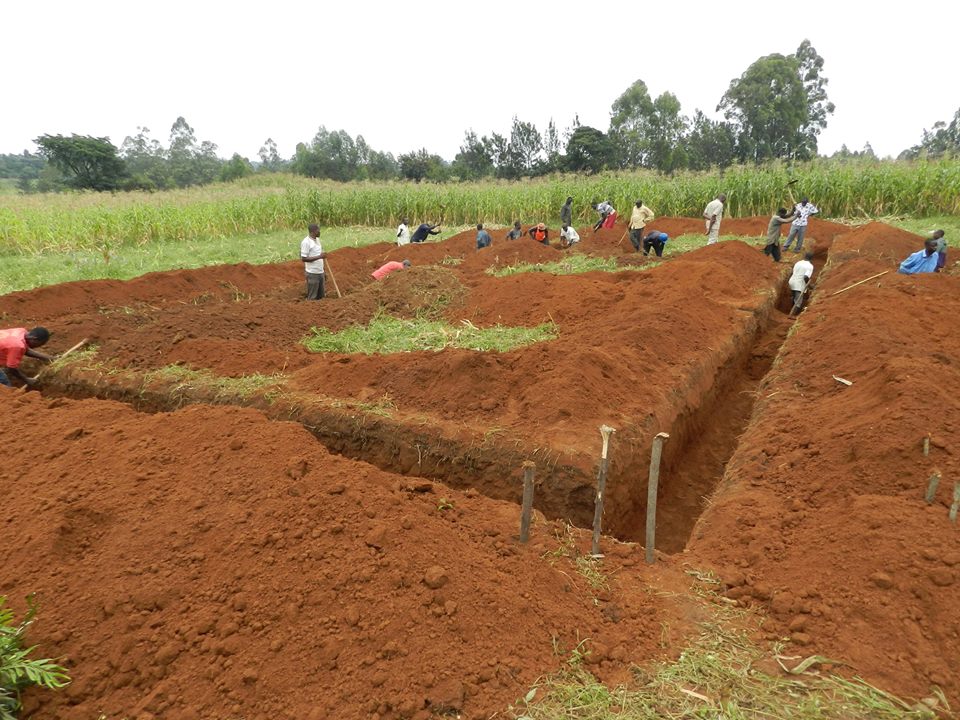 Dear beloved: Great news! Yesterday was the groundbreaking for the Living Water Orphanage near Mumias, Kenya. Pictures above, the crew getting ready to dig the ditches for the footings for the orphanage building. This is a historic day for the kingdom of God and for Gather the Outcasts Ministry. Many years of prayer have been answered and the orphanage is no longer a dream, but the actual construction phase has begun. Please keep us lifted up in prayer as the provision to complete the project to the end is still yet to come, but we have enough to get started. The team from America has been awesome, they are enjoying their time in Kenya and have been great workers. Work is also progressing on the spring development, which will be the sole water source for the home. Pray about your part in seeing it all finished with the children moving in.
2 Chronicles 6:12 O Lord, God of Isreal, there is no God like you in heaven or earth- You who keep your covenant of love with your servants who continue whole heartedley in Your way. You have kept Your promise to Your servant David my father; with Your mouth You have promised and with Your hand; You have fulfilled it-as it is today." The name of the builder/architect here in Mumias is Solomon. Yes!
When I prayed over the groundbreaking ceremony yesterday, just as I began to pray, the first raindrop hit my arm. It was confirmation from the Lord that He is with us and blessing us in all that we do. It had not rained here in Mumias for six weeks before the Lord's servants came here this week, and now we have had showers for two days. I will have a video of the groundbreaking ceremony and prayer in the days to come.
May God bless you as you pray. in Christ, Jim Gather the Outcasts, Box 92, Norton, Ks. 67654 501(c)3 Paypal@ www.gathertheoutcasts.com or www.jimrowh.blogspot.com email: pureprairie@hotmail.com